The purpose of FICEBO is to produce cutting-edge research evidence on common medical practices, primarily in the field of musculoskeletal medicine.
To date, our most notable contributions are the FIDELITY and FIMPACT studies. Both are placebo-surgery controlled trials studying the efficacy of knee and shoulder arthroscopy, respectively. We are also involved in the execution of the first-ever placebo-surgery controlled trial on femoroacetabular impingement (FAI), an international collaboration led by McMaster University (Canada). In addition, we have a number of other projects focusing on important unresolved issues in the care of patients with musculoskeletal conditions. Stay tuned!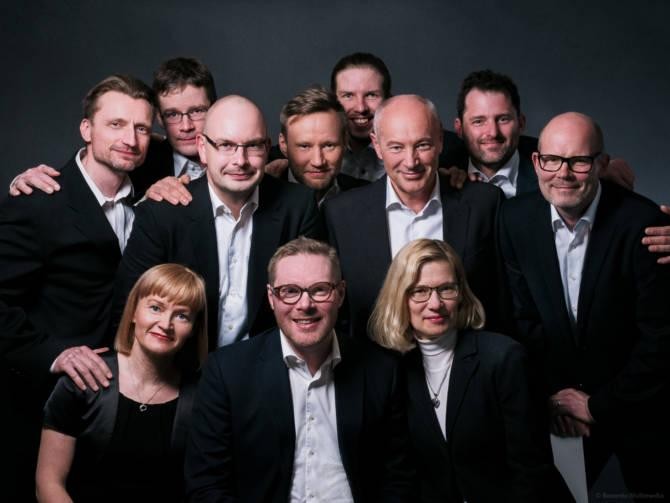 Headed by professor Teppo Järvinen, Simo Taimela (research director) and Pirjo Toivonen (research coordinator), our staff consists of senior researchers, PhD students, and other healthcare professionals. Our key international collaborators include prof. Martin Englund (Lund University, Lund, Sweden), profs. Gordon Guyatt, Mohit Bhandari, and Olyfemi Ayeni (McMaster University, Hamilton, Canada), and prof. Rachelle Buchbinder (Monash University, Melbourne, Australia).
To us, cutting-edge research means that it is of the highest quality and focuses on issues that matter to the patients and the society at large.