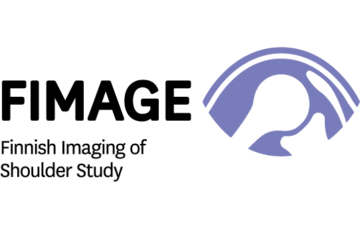 Why is this study needed?
The origin of degenerative musculoskeletal pain has been traditionally attributed to structural alterations within the joints and surrounding structures. Today, these "abnormalities" are sought by certain clinical manoeuvres and imaging. If symptoms persist, surgery is often recommended to patients to 'restore deranged anatomy'. With increasing evidence that structural changes are common in asymptomatic individuals in various body parts, and their prevalence increases with age, the justification for surgery in degenerative musculoskeletal conditions can be questioned.
The root cause for degenerative shoulder pain remains unclear. Although both shoulder pain and MRI imaging abnormalities are common in the general population, it is still unclear to which extent they are interrelated and to which they are simply incidental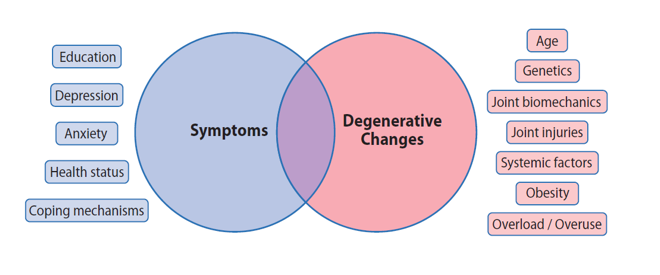 What are the objectives of the FIMAGE study?
The specific aims of the FIMAGE study are four-fold:
First, to assess the PREVALENCE of anatomic variants and "abnormal" structural findings of the shoulder joint among a general population of middle-aged and elderly people.
Second, to assess the CONCORDANCE of imaging findings with a) self-reported shoulder symptoms and b) findings in clinical examination.
Third, to explore what are the main predisposing factors (DETERMINANTS) for a) structural changes, b) findings in clinical examination, and c) self-reported symptoms for shoulder pain.
Fourth, in the subsequent LONGITUDINAL phase with 5- and 10-year follow-up, we will investigate the natural course of a) symptomatology and b) structural changes found in imaging.
What is the study design?
FIMAGE is a population based, longitudinal observational study aiming to produce novel data on the epidemiology and diagnostics of shoulder disorders. State-of-the-art imaging (3 T MRI scans) will be used to characterize the association between MRI findings and symptoms, and to clarify the relevance of imaging in the diagnostic pathway for patients with shoulder pain.
Where are we now?
We have secured most of the funding to conduct the study.
The COVID-19 pandemic has pushed us back quite a bit and all we can do know is wait for the pandemia to pass. Meanwhile, we have made some exciting changes to the overall plan.
The protocol article will be submitted soon for publication.