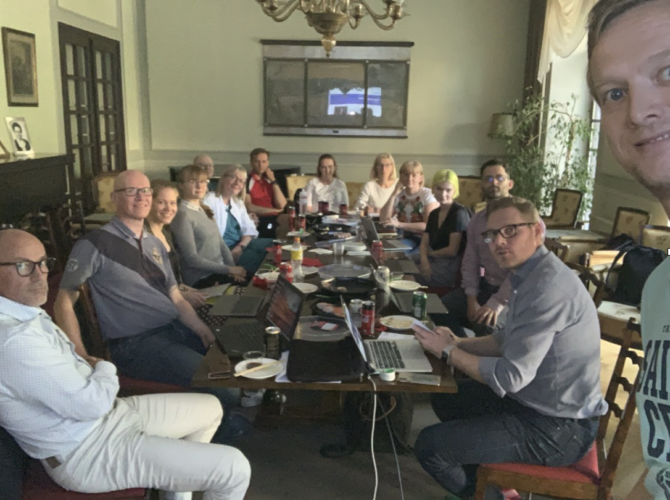 Although it was +20 Celsius outside and absolutely stunning weather, 14 enthusiastic FICEBO researchers gathered at the Mannerheim hall of the Töölö hospital to officially kick off the second half of FICEBO year. There was even some tan on the faces of a few FICEBO members, suggesting that they had had the right prescription and dosage for their summer break…
After a vivid three-hour meeting, we are now all up-to-date with the most recent advances of the FICEBO projects: Since our last meeting in April, four (4) FICEBO-papers have been submitted for review. While it took us three months to submit four papers, it took Teemu Pukki – our new national hero – just two games to score four goals for Norwich City FC in the FA Premier League.
As our tribute to this wonderful Pukki-party, we decided to take on a challenge of submitting one paper each month till the end of this year – or at least one more paper than the number of goals Teemu scores in the same time period.
We do realize that this may turn out a tall order, especially as Teemu seems smoking hot right now! But our batteries are supercharged and we are ready to take on this challenge!
https://www.fanchants.com/football-songs/norwich_city-chants/190202_08_h_f/
The good thing about this challenge of ours? If we end up losing this (to Teemu), there will likely be no agony or sorrow soul within FICEBO!