The 3rd FICEBO summer workshop was arranged June 18th to 19th in the beautiful archipelago homestead of Merisavu (sea smoke) in Porvoo. approximately 70 kilometers from the city center of Helsinki.
On Friday evening, we arrived at Merisavu at our own pace. Our members used all the transportation methods available to get to the site—that is: car, motorcycle, bus, bicycle, and boat. We will see if next year someone will jog to the workshop!
The venue has a rich history and tradition tells the island has been a transit place for prohibition-era smugglers. Our lovely hosts, Mikko and Tarja, showed us around the 18-hectare property and made sure we always had our stomachs full.
Since it was close to 30 degrees Celsius and 10 members of the FICEBO group had already arrived on Friday, we decided to focus on eating delicious local food, socializing, and swimming in the sea. To our luck, the water was warm and free from blue-green algae (or sinilevä in Finnish).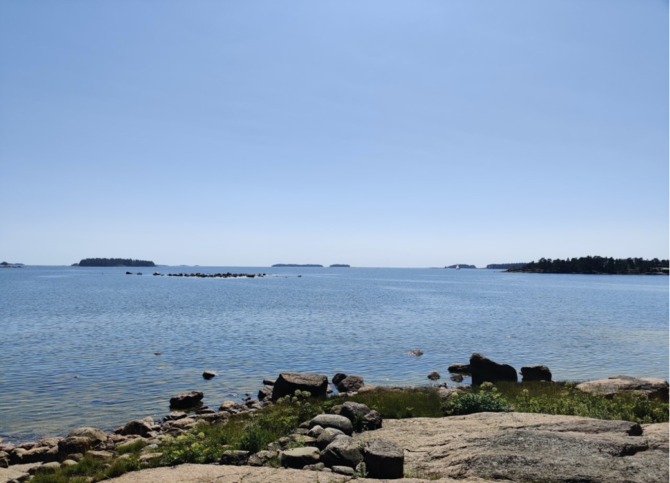 On Saturday, we had the honor of having Trevor Corson, a best-selling author, journalist and a teacher, give us a workshop on storytelling and writing. A true specialist in his field, he gave us great insight into similarities between stories and scientific articles, how to make science more accessible and understandable to bigger audiences as well as concrete tools to construct the article from the overall structure to individual sentences. He opened my eyes to the importance of the reader's perspective; no matter how good the science is, it has no impact if it is not understood.
As a beginning researcher, for me the workshop was particularly interesting and inspiring, but there definitely were new ideas for experienced participants as well. I also found his teaching productive and engaging while also being a pleasurable experience. Writing is as hard work for the brain as top-level chess playing, which I can totally relate to even with no knowledge of chess.
Thank you Mr Corson for finding time to give us this world-class workshop! I highly recommend the workshops; more info.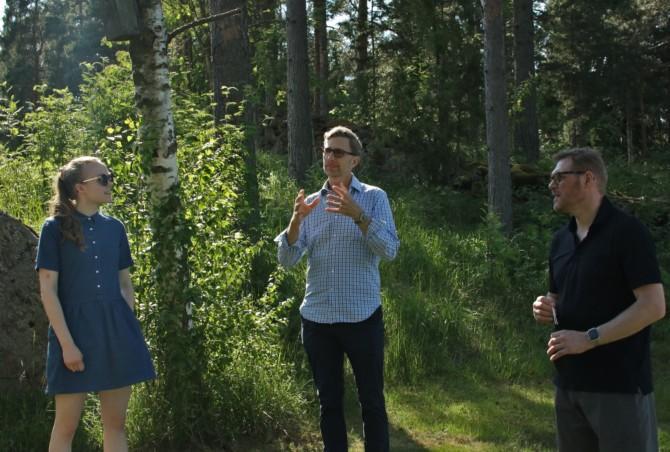 After one and a half year of remote meetings, it was lovely to see people finally getting together. All in all, a wonderful two days filled with a lot of sunshine and amazing colleagues!