FICEBO founder Teppo Järvinen was invited to give a keynote talk at this year's Preventing Overdiagnosis Conference (PODC) in Sydney on December 5-7. Teppo has attended this annual premier conference on overdiagnosis / too much medicine since the very beginning (2013 in Dartmouth) and one might consider this invite a highlight of his career – to join the illustrious group of keynote speakers such as BMJ Editor Fiona Godlee, Barry Kramer, Rachelle Buchbinder, Adam Elshaug, Chris Maher…. to just name a few.
I had a pleasure of joining Teppo on this journey to Australia, where we spent almost three weeks touring around, visiting FICEBO collaborators in Sydney, Melbourne, and Gold Coast. This is my brief pictorial diary of the trip.
I was 'baptised' to the topic of overdiagnosis in 2018 when I attended the "Too Much Medicine" Paulo foundation symposium held in Helsinki. This symposium, hosted under Teppo's guidance, was a major FICEBO initiative and brought many of the world's most famous clinical epidemiologists to Finland. As my own PhD project (FIMAGE) is also closely related to the topic of sustainable care / too much medicine, I was thrilled about this unique opportunity to attend the PODC and also visit many of our Australian collaborators.
Sydney
The first stop of our journey was Sydney, where we were first invited to Professor Ian Harris' and his lovely wife Michele's home for a wonderful lunch. We were joined by Ian's research coordinator Justine Naylor and Henrik Sandelin, one of our young surgeons from the Helsinki University Hospital who is currently spending a year as a trauma fellows under Prof. Harris' supervision.
On the next day, it was time for the first lab visit hosted by Prof. Manuela Ferreira. After having a great session working on our upcoming FINDISC study (stay tuned!), we were introduced to the world-premier osteoarthritis researcher, Prof. David Hunter. Teppo gave a talk on evidence-based and ethically sustainable healthcare that was ensued by a lively discussion.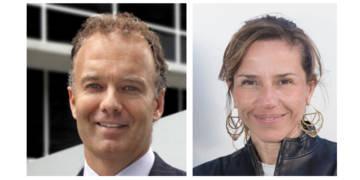 David (a.k.a., 'Patron') was so kind and took us around his favourite places in Sydney. Our day-tour ended in an amazing boat voyage from North Sydney to Circular Quay. On the way, we had this beautiful (but hazy) view of the Sydney Harbour Bridge and the Opera House.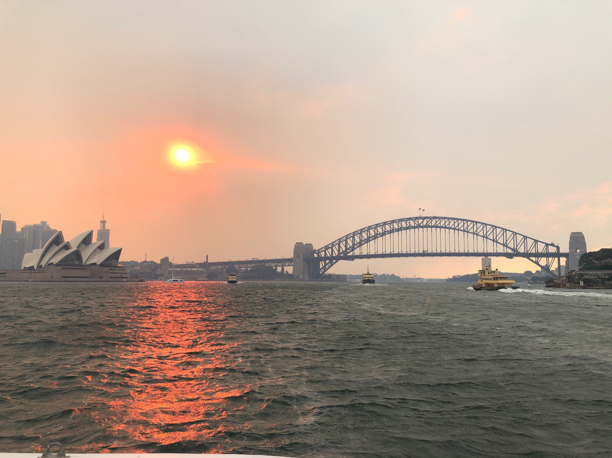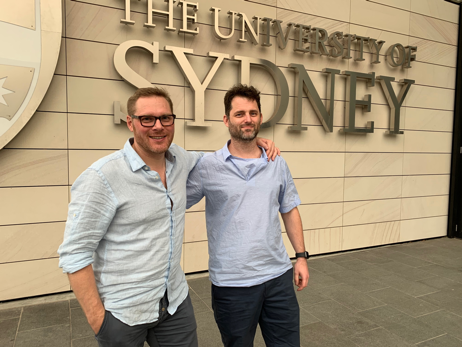 I finally had a chance to meet one of my biggest research-idols (who also happens to be Teppo's dear friend and mentor), Prof. Karim Khan from Vancouver, Canada. Karim had flown all the way to Sydney to give a workshop on 'Effective Science Communication' at The Veterinary Science Conference Centre of the University of Sydney. And what a great workshop it turned out to be! As the icing on the cake, we had a wonderful dinner with Karim and his wife Heather after the workshop.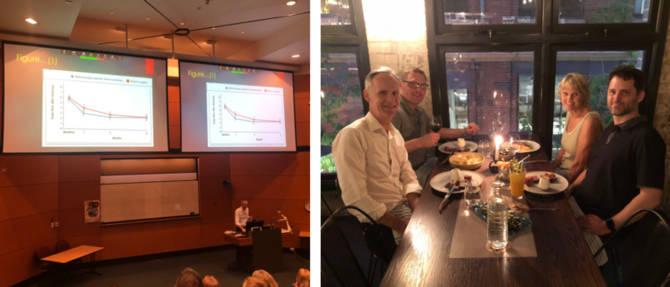 PODC
After having a good night's sleep, it was time to turn on the high gear and attend the "highlight" of the trip: the PODC conference. The most touching and memorable moment of the 3-day conference was The Lisa Schwartz Lecture by Prof. Steven Woloshin. Prof. Woloshin took us on a journey through his and Lisa's research life. By the end of the talk, no dry eyes remained in the auditorium.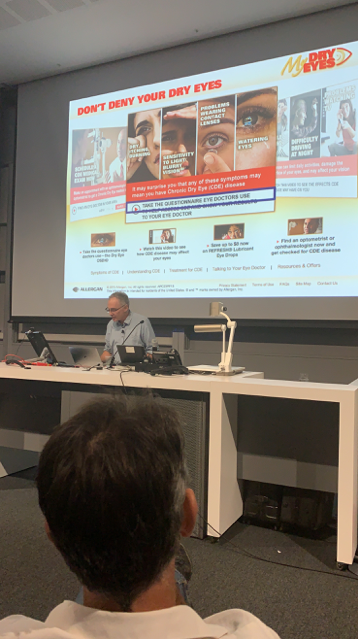 After a couple of excellent days with talks from the world's most renowned researchers in the field of Overdiagnosis, it was time for the FICEBO to take the stage. Teppo had the honor of having the closing remarks of the conference, and his keynote talk entitled "Abandoning common arthroscopic surgeries – Is a novel grassroots movement overriding silverbacks´reluctance for change?" heated up the audience even more than the bushfires.

Before catching our next flight to Melbourne, we attended the traditional Dartmouth Swim Team gathering, a tradition related to the PODC. We managed to drag our bodies out of bed at 05:30 am to have a swim (our first Australian beach experience) at the world-famous Bondi beach.

Melbourne
Next stop on our trip was Melbourne, where we were hosted by the one and only, Prof. Rachelle Buchbinder. Rachelle had taken too much time off her crazy busy schedule not only to work on our collaborative projects at the Monash University/Cabrini Institute but also to entertain us around the surroundings of Melbourne. We were exposed to Australia's stunning wildlife and the beautiful scenery (including the wineries) at Yarra Valley.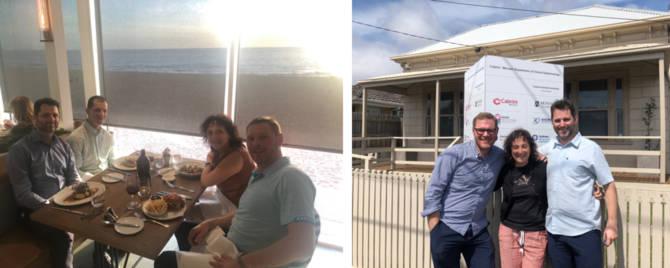 To take some pressure off from Rachelle's shoulders, we escaped for a one-day "boys' road trip" to explore the Great Ocean Road. As orthopods, we obviously had to hop into a chopper to truly see the 12 Apostles.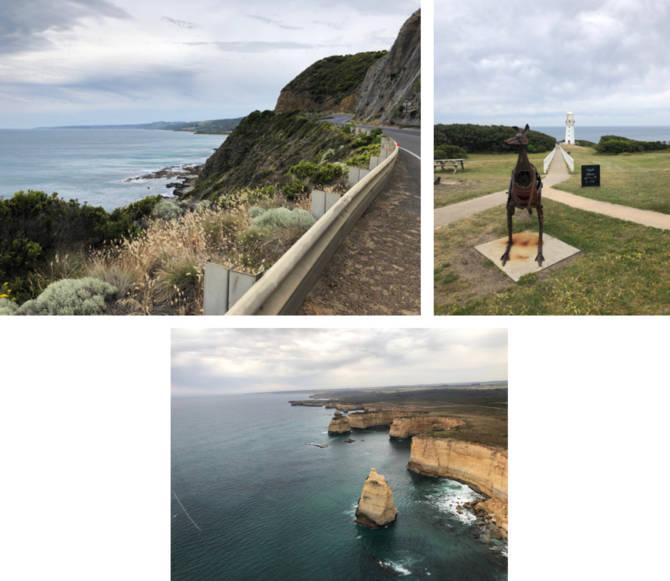 Gold Coast
The last stop of our journey took us North-East to the Gold Coast and the Bond University. The moment our flip-flops hit the soil at Gold Coast, we understood why so many of World's premier evidence-based researchers have decided to reside there: What a paradise! We were even more convinced when Prof. Paul Glasziou, the professor of evidence-based practise at the Institute for Evidence-Based Healthcare kindly offered to show us around at Bond University. If the chance to surf (ride the waves or swell, as the locals call them) was the (prime) reason for Paul to return to Australia from Oxford, it probably didn't hurt that he was treated with a facility he now has: Huge amount of space and resources available for public health research – a department that would easily encompass a whole medical university somewhere else.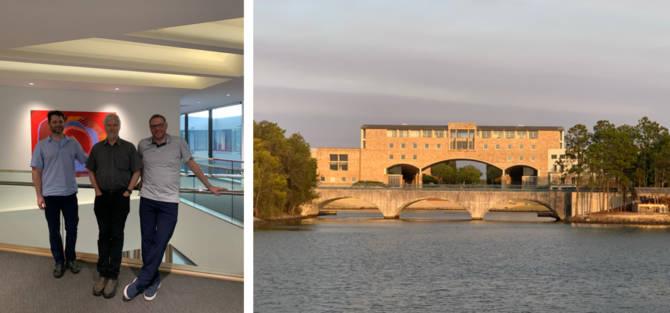 After joining one of the Institute's research meetings, Teppo had a writing session with Paul and Thomas connected with another FICEBO collaborator, Dr. Sharon Sanders to work on a joint systematic review project.
What could be a better way to round up our Australian Tour than spending a day at Byron Bay? Ray Moynihan, one of the indisputable pioneers in too much medicine, invited us over to his house for lunch. Imaging having an amazing lunch that consist of fresh local vegetables and fruits while enjoying a stunning view from his house…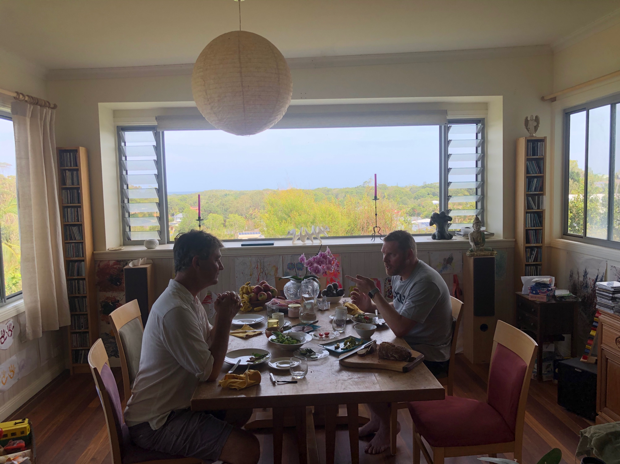 Due to our ignorance, we failed to notice that there is an hour time difference between Gold Coast and Byron Bay, so… we were a "bit" late for the lunch, but our host did not bark or bite – Aussies truly have a wonderful approach to life and seem to tolerate bad-behaving visitors with grace. After the lunch, we just had to hit the beach with Ray and his lovely son Louis, before being treated with a wonderful dinner at Prof. David Henry's house.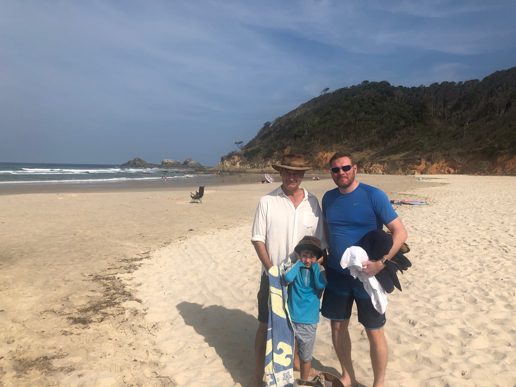 While reading my brief summary of our trip, many probably feel that our trip could be coined "Meeting the Who's Who in Medicine" but the 'name-dropping" does not stop yet: In addition to Ray and David, Steven Woloshin also joined the party. Anyone who has ever had a chance to spend some time with Steve (and Lisa) knows that there are few people in the world who are so kind, caring and humble. We truly enjoyed the opportunity to reflect what is important in life with this amazing group of human beings under the star-filled Australian sky. A memory we will cherish for the rest of our lives.
Resume 1: Lots of inspiring meetings, inspiring people, getting a glimpse of the beauty of the Australian nature, wildlife, and way of living, where it seems to be possible to strike the right work-life balance. The recipe I learned could be summarized as follows: Check the weather report, particularly about the wind and 'swell' at 3.30am, enjoy sunrise on a surfboard at 04.00am, and start work at 08.00am. I could easily get accustomed to a lifestyle like that.
Resume 2: Teppo trusted me to book our "domestic" flights in Australia. This probably won't happen ever again but I truly enjoyed the company of Captain… Brigadier… Reverend Jarvinen.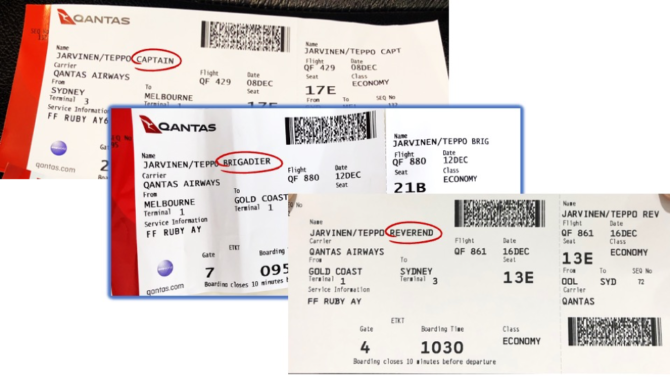 Resume 3: We also found two potential new members for our FICEBO group. As you can tell, these chaps obviously have the right attitude and spirit for our FICEBO group. Unfortunately, the Australian Border Control denied our application to take these fellas out of the country.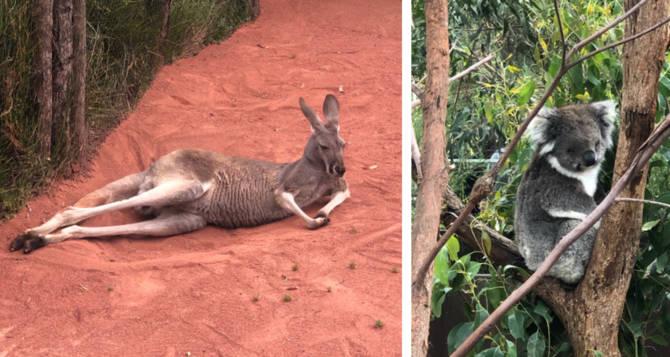 Thank you Australia and our Aussie friends! We are very grateful for the time and effort you devoted to making our trip unforgettable!