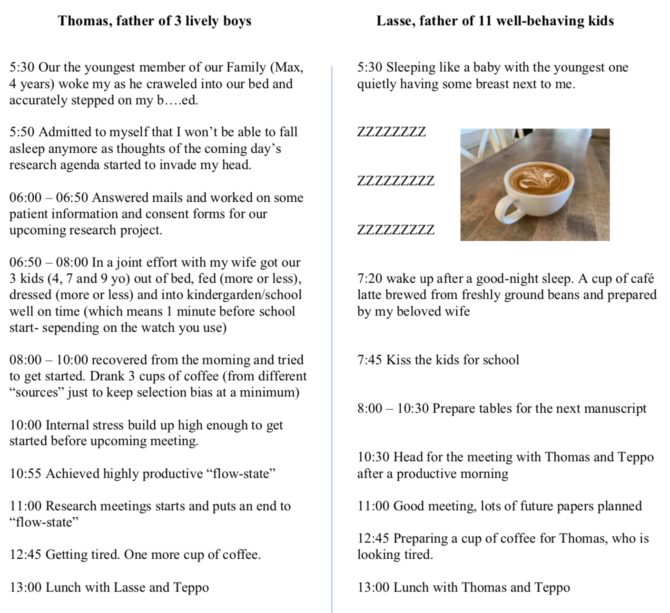 14:00 – 15:00 Great session with Lasse, including the rare "euphoria" of having an article submitted.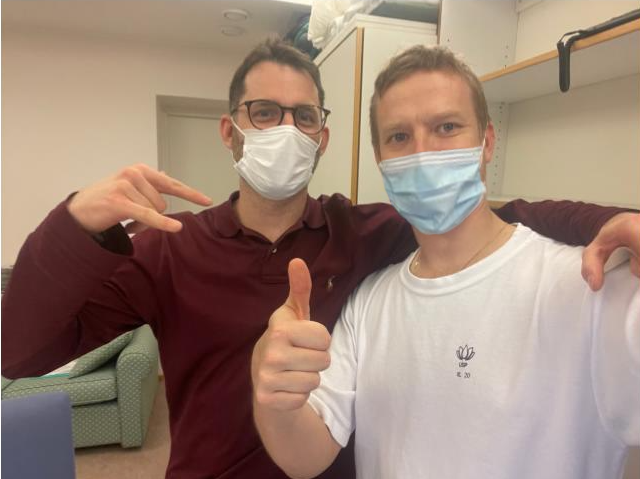 16:00 – 18:30 FICEBO research meeting, due to COVID with the common sight of an almost empty meeting room (most participants online)

Same time, one floor up: Thomas taking very good care of his two older sons (with pedagogic help from "youtube");

Lasse's youngest one sends greetings to his beloved godfather, Thomas, during the meeting. In the meantime, the elder kids are practicing for the Christmas party.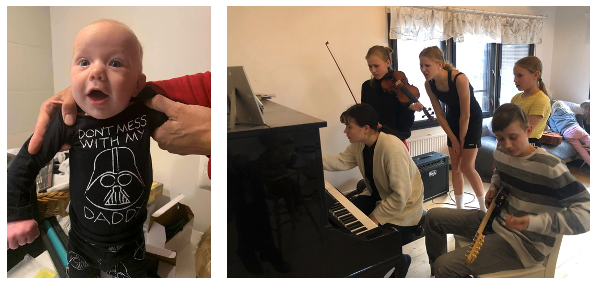 18:30 – 19:00 De-brefing for the FICEBO-meeting; After coming to terms (or not) with the fact that Teppo mad some very bad decisions regarding the interior design of his office (mostly related to cheering for the "wrong" ice-hockey team) also the youngest prospects of the research group get to challenge our professor on the best way to conduct our upcoming studies (both sides agreed that the discussion was very "fruitful").