The annual meeting of the Finnish Orthopaedic Association took place in Helsinki on the 14th to 16th of November. The historic Finlandia House, designed by world-renown architect Alvar Aalto, provided an elegant setting for the lively event.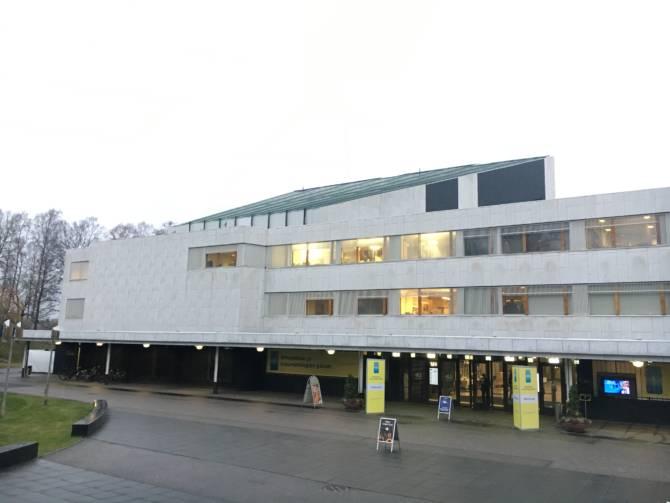 Tromboprophylaxis under scrutiny
Members of FICEBO were actively involved in the congress as both audience and lecturers. One of the highlights of the congress was a session on tromboprophylaxis in joint replacement surgery hosted on the first day of the meeting. Chairmen Konsta Pamilo and Jukka Huopio had invited a versatile group of experts to address the important and controversial issue from different angles. Professor Teppo Järvinen's critical review of the existing literature provoked a good deal of discussion on the evidence backing up current treatment practices. The use of interactive "voting system" (Kahoot) enabled the audience to actively participate in the lecture.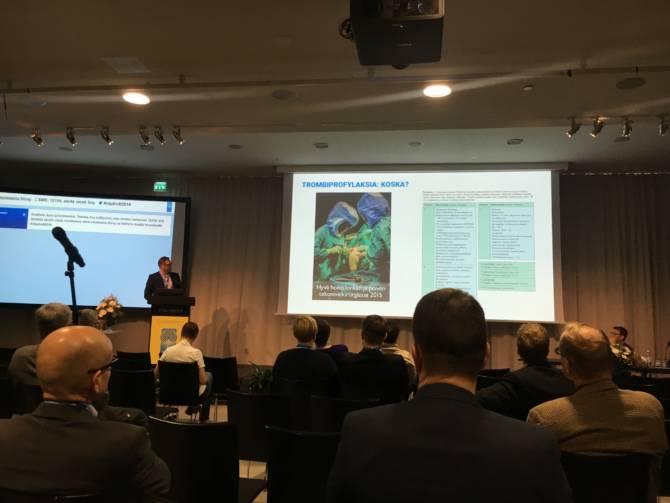 New RCT on the treatment of proximal humerus fractures… stay tuned!
The true highlight of the meeting was a report from Tampere University Hospital and the NITEP group on their prospective randomized comparison between conservative and surgical treatment for 2-part proximal humeral fractures. As the trial is still unpublished, we refrain from making any comments on the findings and just encourage all interested to keep their radars on, the key words to search for: "Antti Launonen", "Ville Mattila", "NITEP" and "Proximal humerus"!
By: Elisa Hackenberg