I was asked to take you FICEBO fans to a brief stroll on the memory lane and back to the times when we had no COVID in our sights and we were able to meet new people and collaborate! This is my brief recap of my research visit to Helsinki, back in September 2019.
I had the great pleasure of spending a week working with the FICEBO team to design a new international randomised trial of spinal surgery. I experienced 7 wonderful days of beautiful Finnish salmon (smoked salmon, fried salmon, baked salmon, salmon soup, salmon sandwich, raw salmon, you name it!), best coffee ever, perfect weather and of course meeting the most amazing researchers and spinal surgeons at FICEBO and beyond.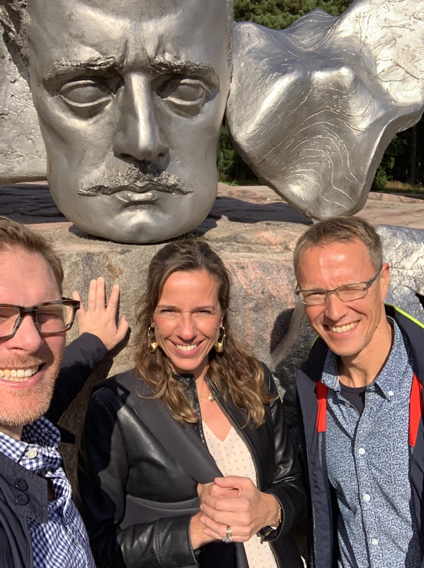 Thank you FICEBO for an unforgettable experience and Teppo and Olli for looking so well after Paulo and me! Now to the most exciting part of it all: we have together initiated the design of the world's first and most beautiful sham-controlled trial of spinal surgery for patients with sciatica. FinDisc will be a collaborative work between Australia and Finland (and maybe beyond?) aiming to close another important gap in the literature and clinical practice – is discectomy effective in treating patients with sciatica?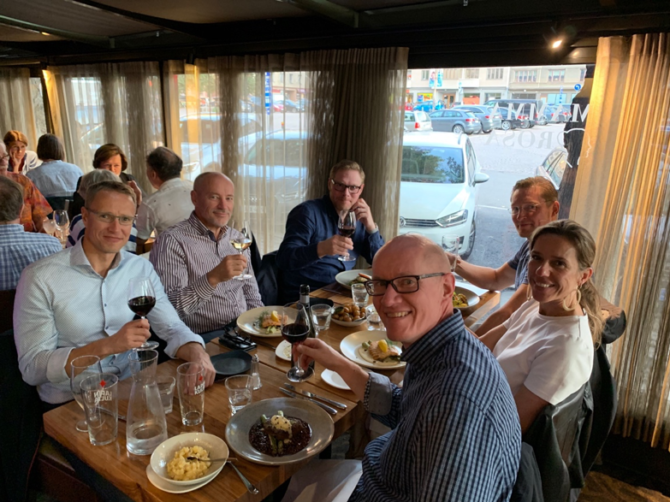 Watch this space! This powerful collaboration was not surprisingly sealed with an exquisite dinner at Mamma Rosa (yes, you guessed it – I had salmon for dinner! How can you not?) and excellent glass of Sauvignon Blanc (nice pick, Simo!). FICEBO, I can't wait to return for another life changing experience in beautiful Finland and to carry on with this incredibly important and collaborative work!
– Manuela Ferreira