A hallmark of FICEBO activities has been our annual summer workshop, which provides a welcome chance for the whole group to meet, brainstorm, and relax. However, this year, logistical challenges pushed our get-together into the autumn. Finally, on October 28–29, 2022, more than a dozen FICEBO members gathered at Villa Majvik, a scenic conference center on a beautiful bay just 20 kilometers from downtown Helsinki.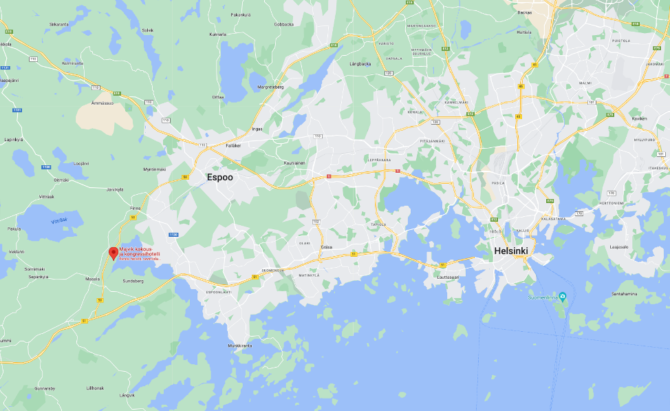 Majvik was originally a summer home for the University of Helsinki's first otorhinolaryngology professor, Arthur Edvard af Forselles (1864-1953) and his family. Today Majvik is a tasteful modern conference hotel that can accommodate events for up to 200 guests.
A voyage begins
As we prepare to launch our long-awaited FIMAGE study out onto the high seas of real-world clinical trials, Friday's meeting time was dedicated to ensuring smooth sailing for the FIMAGE voyage. However, having not gathered (face-to-face) as a group in over a year, we also reserved a little time for social team-building: getting to know each other a bit better, particularly as there are a few new faces in the crowd. Listening to everyone's summaries of their past year and important events in their lives (including quite a few updates, it turned out, on various family dogs), provided a nice, informal kick-off to the retreat.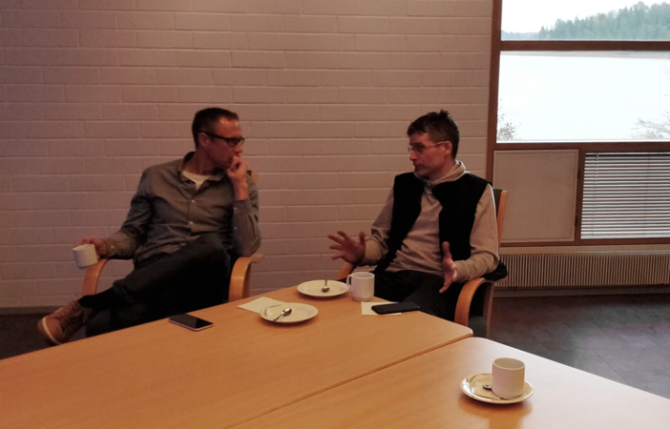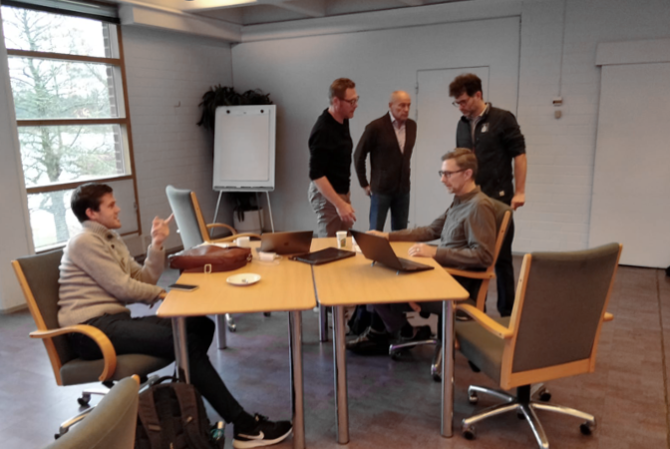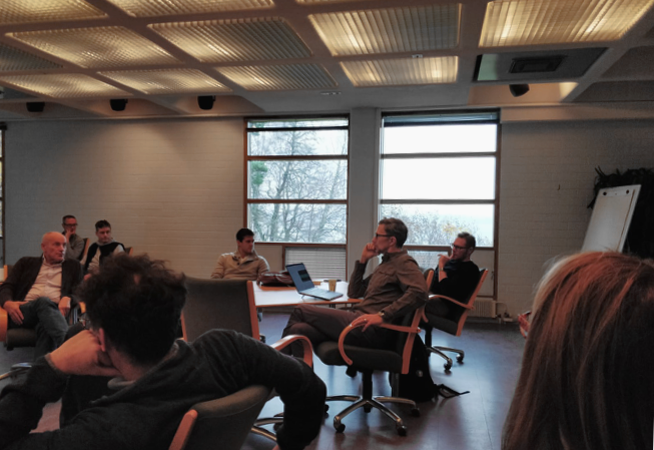 Finnish hospitality
The activities at our FICEBO gatherings vary, but since we are based in Finland, typically there is one activity that can be counted on: when it's time to wind down many in our group head for the sauna. Although Finns are supposed to be the big sauna goers, this year the fiercest sauna advocates in attendance turned out to be the non-Finns: Thomas, who is Austrian, and Trevor, who hails from the U.S. Both spent more time in the sauna than the Finns, and Thomas even jumped into the cold sea for a swim.
During our previous retreats in the summers, we've been lucky to enjoy gorgeous weather; however, this time Finland gave us the typical autumn gloom Finns know so well: the temperature barely nudged above 8 Celsius, while drizzle and fog hung over the bay. Still, the final colors of fall looked even prettier in the wet weather and for us, getting to enjoy the assembled good company more than compensated for the murky skies.
Behind the scenes of academic publishing
On Saturday, we kicked off the workshopping with Clare Ardern providing lectures on publishing and peer-review. In her capacity as the Editor-in-chief of a major musculoskeletal rehabilitation journal (JOSPT), she gave us useful insider tips on how to choose the right journal, how to handle editors and reviewers, and what else to think about when submitting a paper. Clare's presentations sparked interest among us in serving as peer reviewers. A workshop on peer review for FICEBO members is on the calendar before the end of 2022.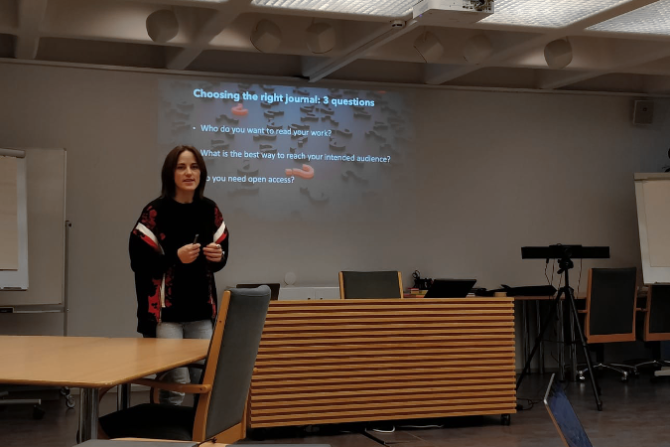 To wrap up the two-day session, we assembled on the Majvik pier under the grey autumn clouds for the traditional group photo: