We are happy to welcome Sami Saku, BM, as the newest recruitment to our group. Sami is currently finishing his final year of Med School at the University of Helsinki. Alongside his medical studies, he has been involved in orthopaedic research for the last couple of years. Two weeks ago, Sami defended his PhD thesis entitled: "Deviations in Fast-Track Total Joint Arthroplasty". He now joins our FICEBO group to learn more about evidence-based medicine. Currently, Sami is particularly keen to learn more about how to design and conduct large-scale high-quality clinical trials to take his research skills to the next level.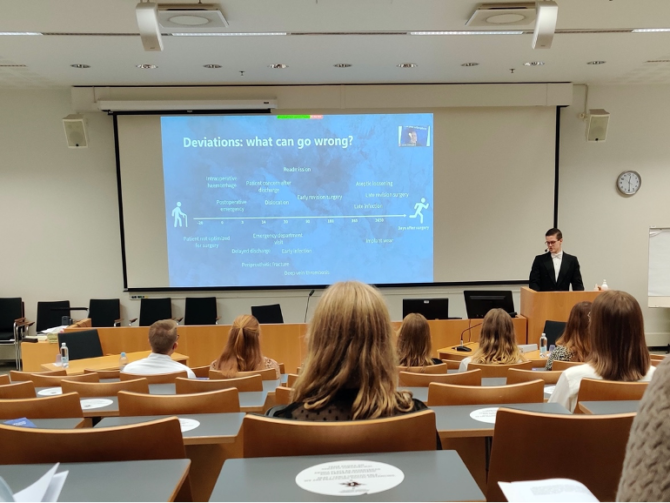 Despite his young age (soon 25 years), Sami is not a newbie to the academic world: He has already given several conference presentations both in Finland and abroad. In 2019 he gave a podium presentation at the AAOS (American Academy of Orthopaedic Surgeons) meeting in Las Vegas, USA. He also spent some time as a research fellow at the famous Harris Orthopaedics Laboratory, Harvard Medical School.
When Sami is not working, doing research or studying, you will most probably find him out running. Running is how Sami counterbalances an often slightly too tight schedule. He runs competitively on the national level competing mostly in 10 000m and half marathon races. Sami has set his goal to qualify for the European Championships within this decade. If you don't run into Sami running in the woods or on a track, he is probably filling up his energy reserves in a close-by restaurant: Although being a very competitive person and having a sushi record of 68 pieces, he has not yet participated in an eating competition.
If this sparked your interest in learning more about this future research superstar, click here to read his full profile.