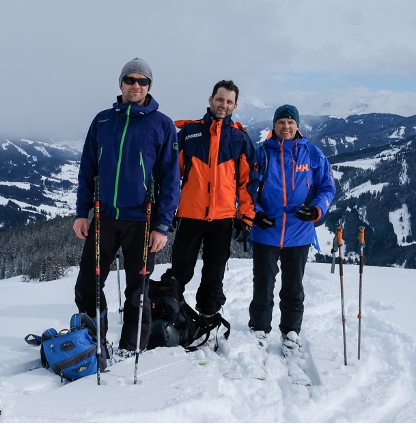 It all started three years ago at the Finnish-Austrian Orthopaedic society meeting in Leogang (Austria), where Jörg Schilcher (man on the left, Associate Professor in Orthopaedics at the University of Linköping, Sweden) was invited by his old friend Thomas Ibounig to give a talk. One evening, after a couple of sauna-infusions and drinks at the bar, the discussion proceeded to possible future research projects. Jörg revealed his plans to start a study on acute compartment syndrome (ACS).
Having launched a multicentre prospective study on biomarkers in the diagnostics of ACS in Sweden, Jörg proposed to expand the study to Finland and who would have been a better country PI than his old friend, Thomas. Thomas felt that this is something that he would like to participate but he would need a wingman to share some of the load starting a clinical study would require and soon Lasse Rämö was onboard.
After fruitful discussions and finalising the study protocol together with our Swedish friends, BioFACTS study was launched in Helsinki University Hospital in January 2021. It soon became apparent that this collaboration will not be a 'one night stand' and we have had – in addition to regular Zoom calls – some great face-to-face research meetings with our friends in AAOS, Switzerland, and Swedish Frakturdagarna in Göteborg (thank you for your hospitality, Jörg!)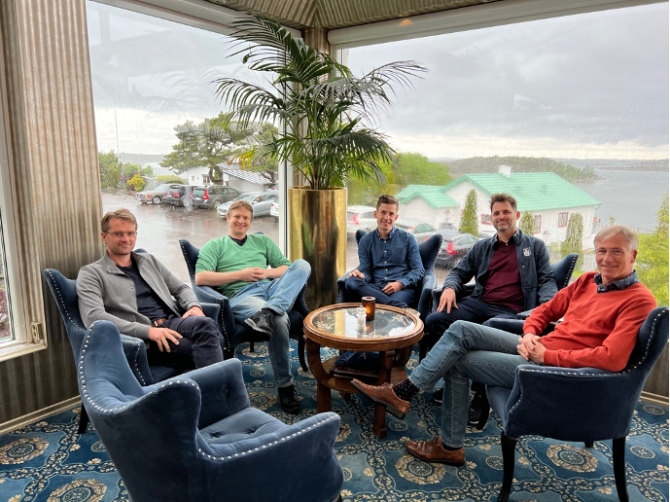 What started as a PhD project for Jörg's PhD student Abraham Nilsson (man in the middle, an anaesthesiology resident who we are privileged to have as our new Swedish friend) has evolved to a full-blown project with several subprojects designed to change the way we think about ACS and hopefully has a big impact on how many tibial fracture patients end up having fasciotomy. The aim of trying to reduce the number of unnecessary fasciotomies (causing considerable harm to patients) fits perfectly in the FICEBO core idea.